ICE-ARC Data Portal
There are two locations of ICE-ARC data:
These pages are the access to the data from the marine instruments from the Observations work package (WP1). Data are transmitted in near-real time from remote platforms, and sent to BAS, and are available here.
Other data from the other work packages can be viewed via the ICE-ARC archive repository – also held at BAS. Please contact elaina.ford@bas.ac.uk for access or further information on the datasets held, and we'll put you in touch with the relevant people.
ICE-ARC observational platform (buoys etc) data are available from http://frazil.nerc-bas.ac.uk/ice-arc/.
The below is an example image of the buoys that have been deployed under the ONR-MIZ project and ICE-ARC, as of January 2015. These interactive maps, once available, will allow direct access to data from each of the buoys and platforms.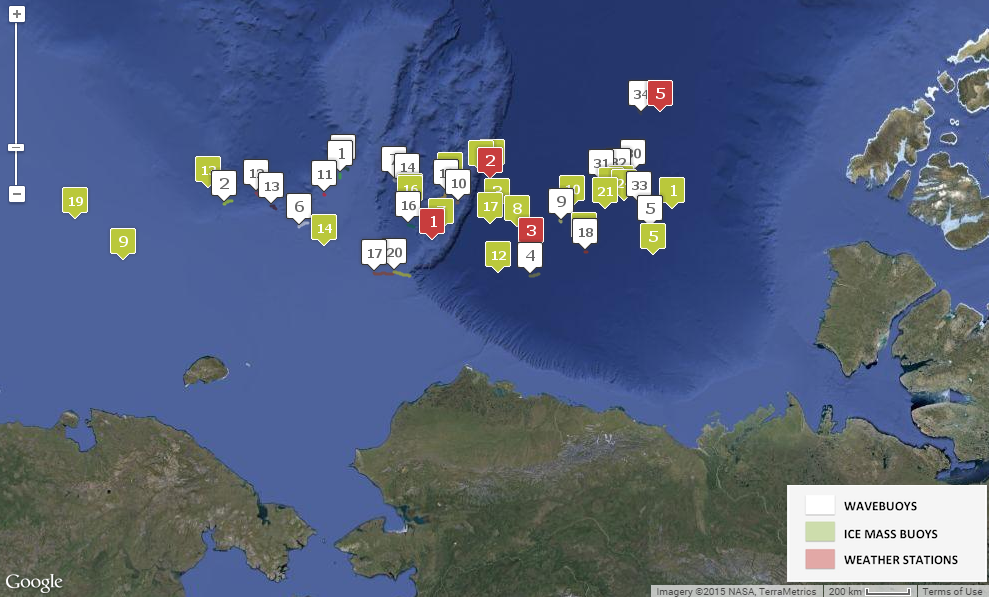 Coming soon!